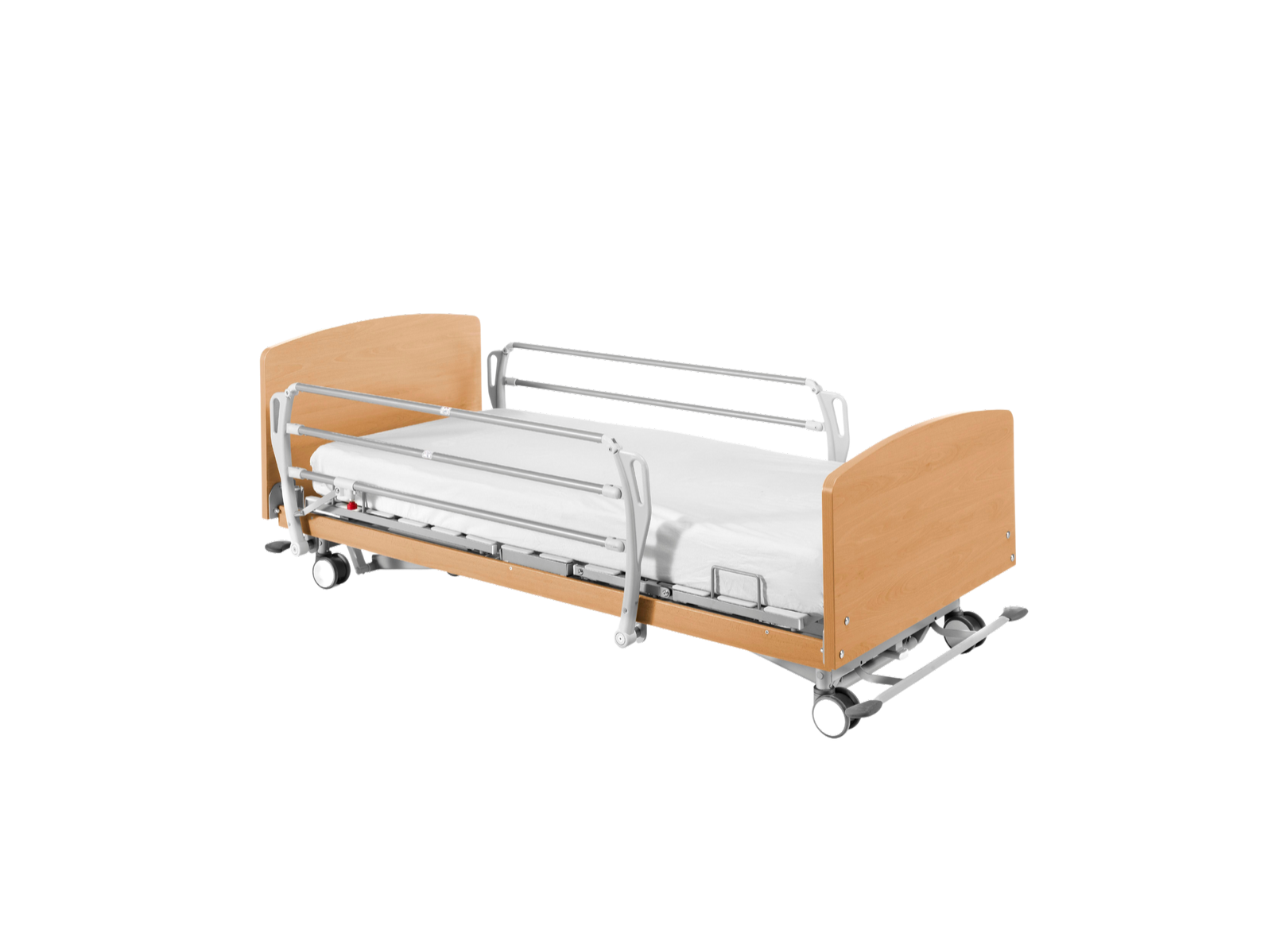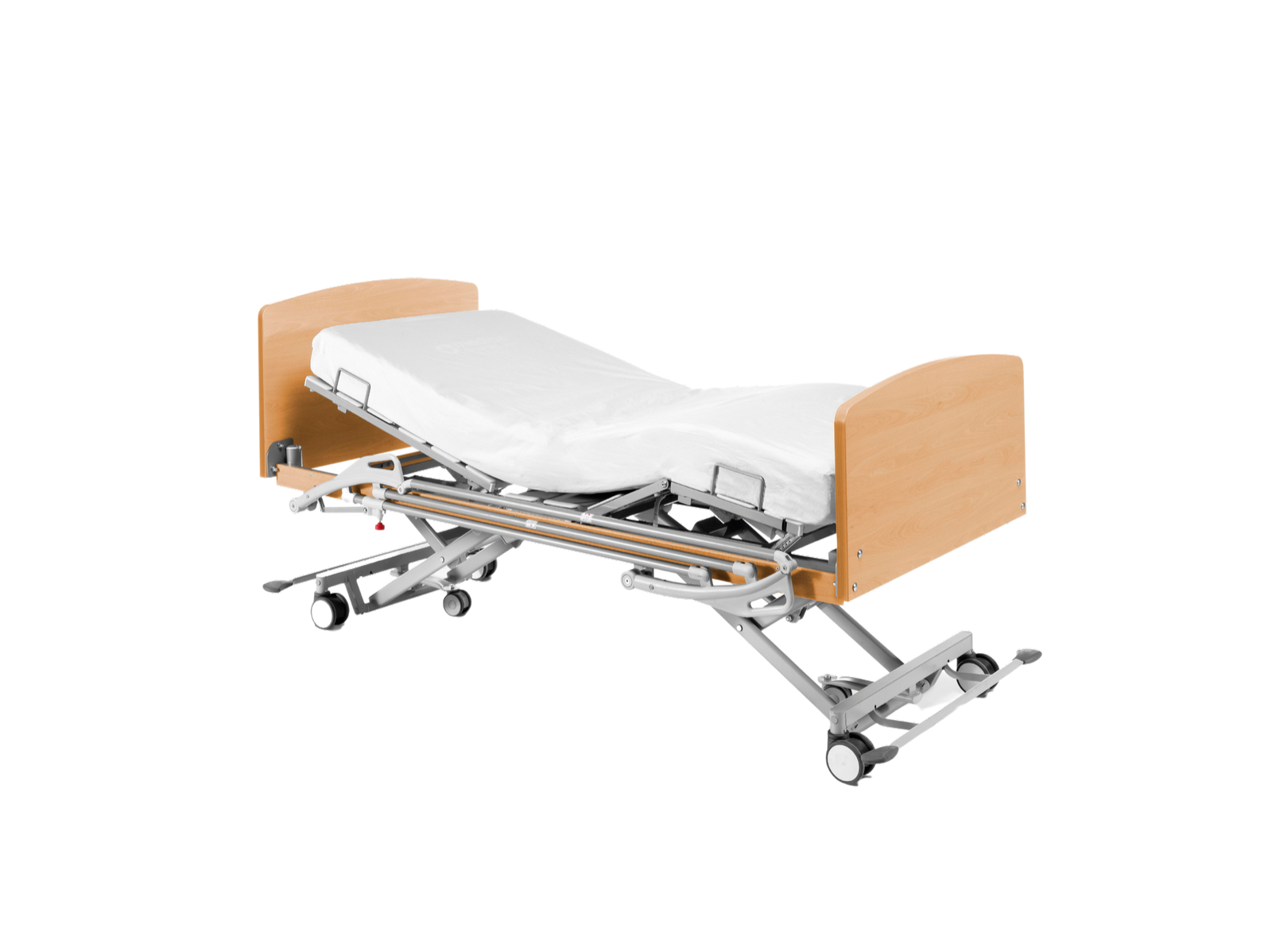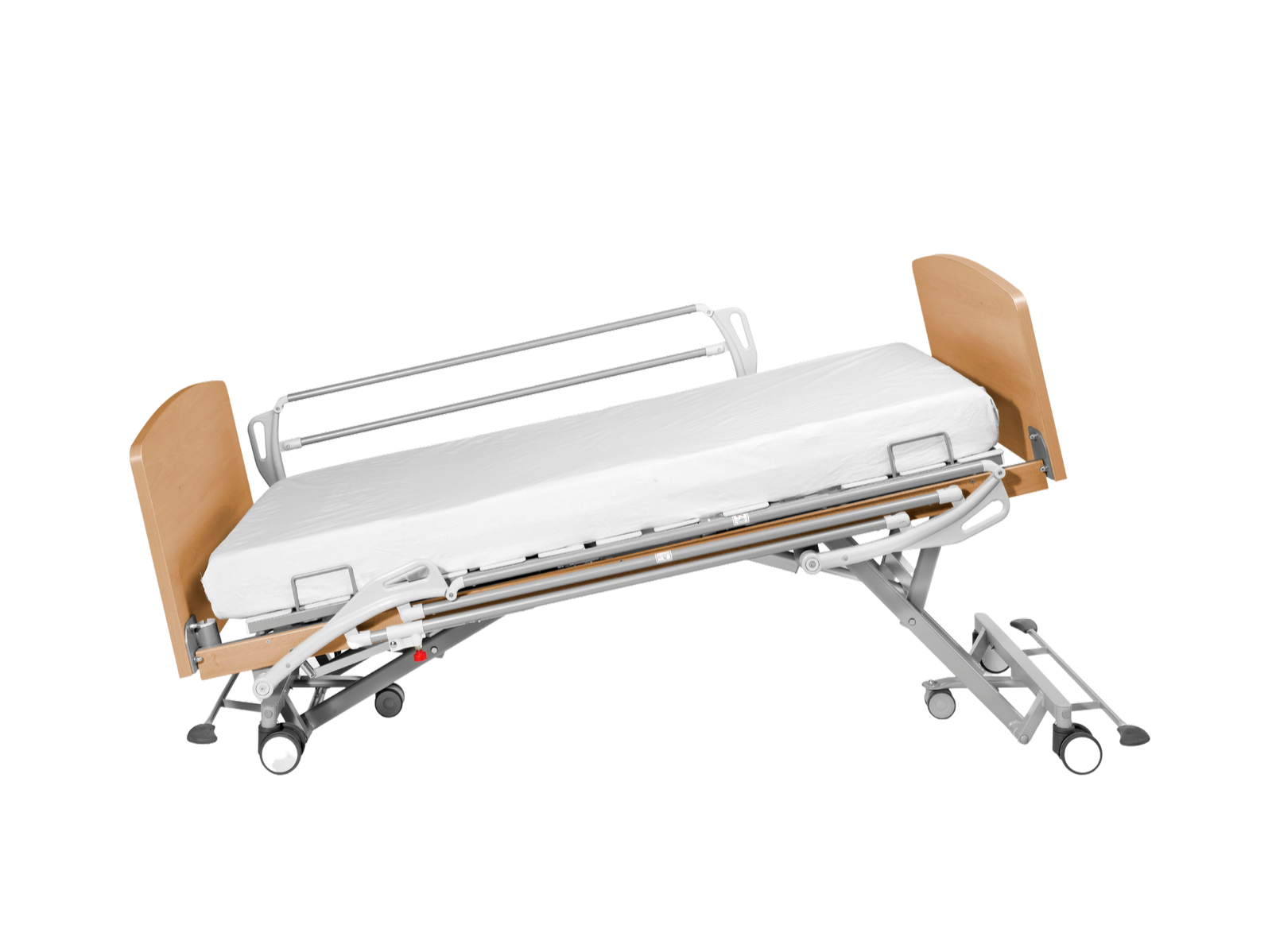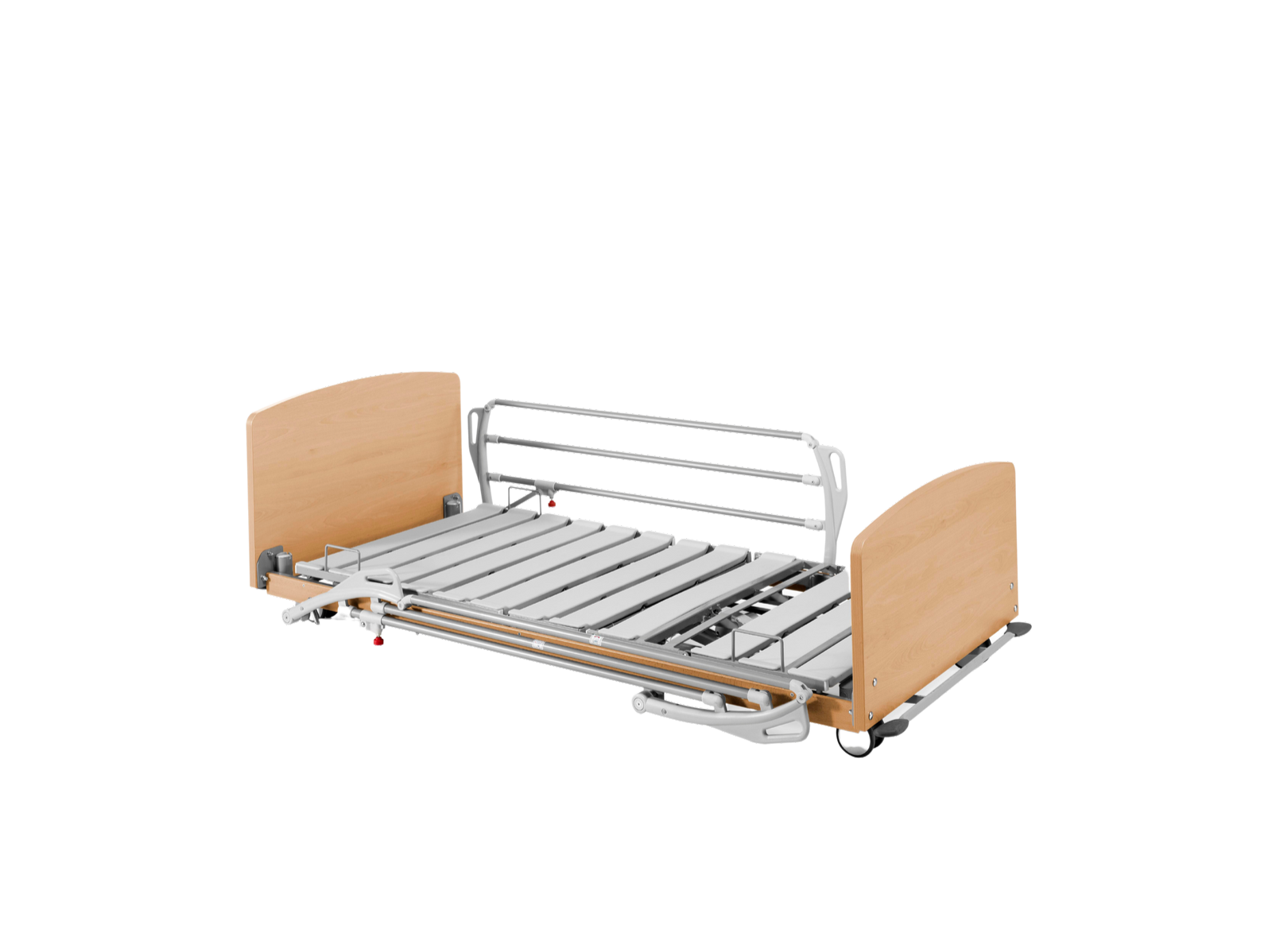 News
Geriatric Furniture
Bed Vida 300
It is an electric geriatric bed that facilitates the recovery process through its high innovation, ergonomic design and quality.
Characteristics
Metal frame in steel tube
Lifting system supported by compasses
Two support points in each bed base structure allow the load to be distributed evenly for optimal lateral stability
Electro-static paint coating with epoxy finish and antibacterial and anticorrosive treatment
Electric articulated bed frame with 4 independent planes, made of ABS very resistant to deformation and breakage
Easily removable box spring drawings without any tools
Curved headboard and footboardmade of steamed solid beech
wood without knots
Innovative wheel concept: easy and safe movement
Folding railings with design and safety systems, according to En
60601-2-52 regulations
Multiple ergonomic and safety positions
Maximum 80 cm: can rise up to 79 cm what simplifies daily care interventions in bed and care staff can work ergonomically and with relaxed backs
Minimum 19 cm: can be lowered to 19 cm for optimal prevention against the consequences of falls
First stop 29 cm: prevents entrapment
Second stop 39 cm: safety and comfortable
The VIDA 300 bed has a software that synchronizes the movements of the box spring and the therapeutic positions
This avoids displacement and the corresponding repositioning of the patient
Trendelenburg movements + 15º
Anti-decubitus system, automatic regression of the trunk plane. Positioning the backrest plane separates the pelvic space by up to 15 cm, offering protection against pressure ulcers
Antitrendelenburg movements -15º by electric drive
Proper positioning is the most important factor in preventing pressure ulcers
Dual LED safety positioning light
IP54 protection against water and dust
Backrest with automatic stop with 30º angulation
Nurse handset cancelling functions
Controls with automatic shutdown
Anti-pinch system
Emergency descent safety system
Side rails with automatic locking system
Technical file
Technical data
External dimensions: 210 x 101 cm
Patient surface dimensions: 200 x 90 cm
Height dimensions: 19 x 90 cm
Backrest angle: 65º
Legrest angle: 45º
Trendelenburg/reverse trendelenburg: ±15º
Backrest regression: 15 cm
Weight without accessories: 150 kg
Maximum safe working load: 230 kg
Electric features
Power supply: 240-110v / 50-60 Hz
Maximum current intake: 1.6A, 370 Volt
Protection indicator: IP 54
Class of protection: Class ll
Electric shock protection: TYPE B
Accessories
Position lights
Barettes
Lateral arches
Supports side drainage bags
Cable strip
Accessory holder
Normative
The VIDA 300 bed complies with the requirements of C.E. marking, under the terms and conditions established in the new Regulation 745/2017 regulating medical devices.
The manufacturing process has been carried out in accordance with the Quality Management System implemented in the EN ISO 9001:2015 standard and
environmental standards EN ISO 14001:2015.