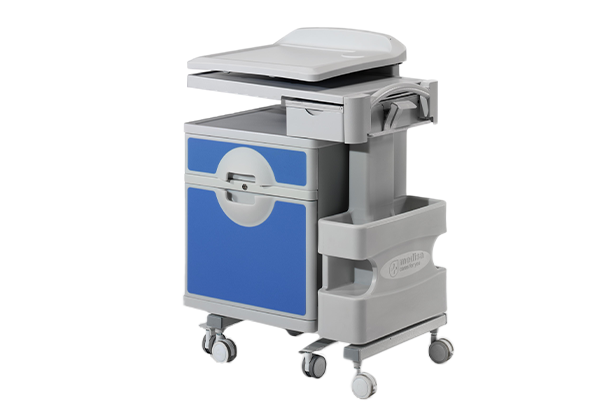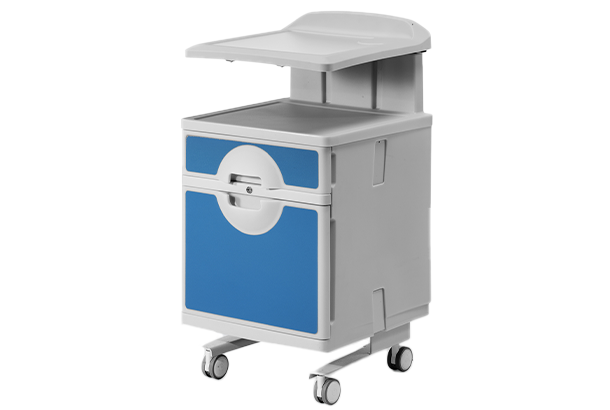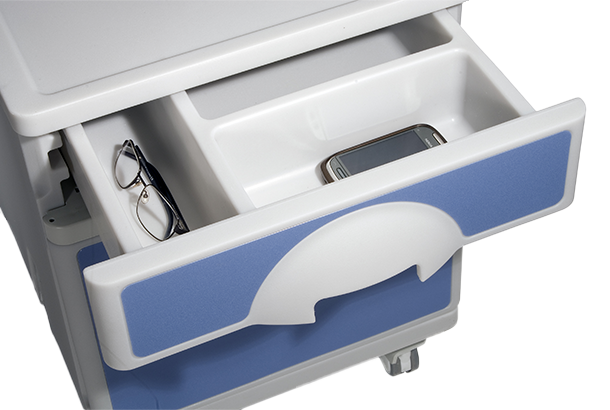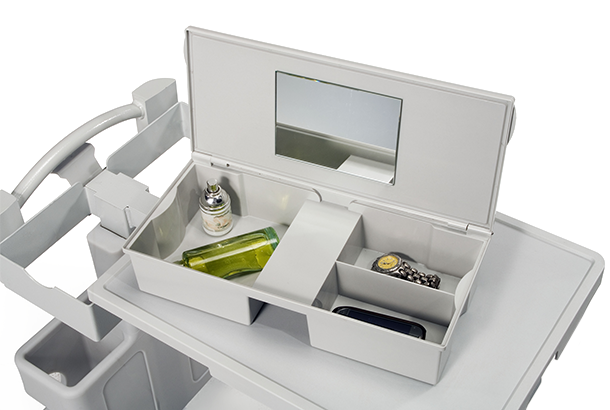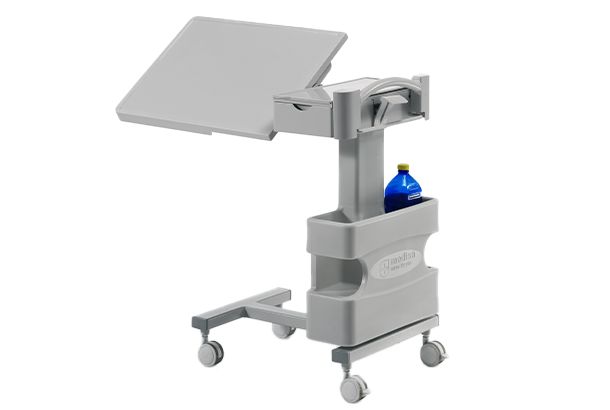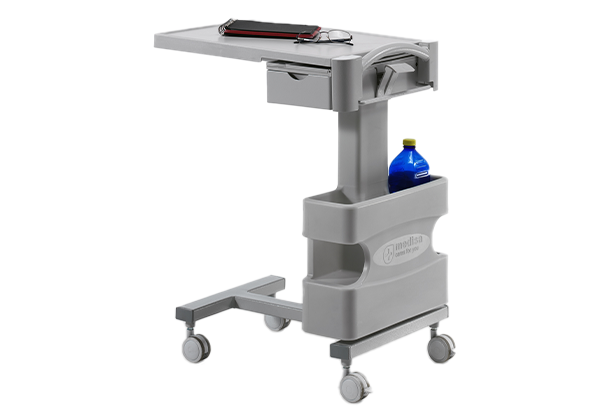 Hospital Furniture
Modular bedside Nova
Table with lectern incorporated into the base
Characteristics
Modular bedside table with drawers made with HD polyethylene structure
The chest of drawers is removable with three compartments to give greater comfort to the patient while they are in bed
Independent 50 mm diameter wheels, two with individual brakes
Aluminum structure and HPL tray
Can be tilted in multiple positions
Manual height adjustment, from 79 to 108 cm
Foldable lectern to reduce space when not in use
Technical file
Technical data
Total external dimension: 480 x 460 x 840 mm
Tray dimension: 583 x 364 mm
Drawer dimension: 378 x 150 mm
Cabinet dimension: 378 x 600 mm
Lectern height adjustment: 790 x 1080 mm
Weight: 30 kg
Available colors: Gray and blue
Normative
All products manufactured by MEDISA comply with directive 2007/47/EEC on medical devices (Annex I and Annex VII).
In the same way, all its processes have been evaluated and certified according to the requirements of the UNE-EN ISO 9001:2015 Quality Management standard, the UNE-EN ISO 14001:2015 Environmental Management standard and the UNE-ENE ISO 13485 standard. :2016 Quality Management of health products.
MEDISA products are subject to regulations EN-ISO 14971, EN-ISO 15223-1, EN-ISO 13485, EN 60601-1, EN 60601-1-2, EN 60601-2-52, EN 60601-1-6 , EN 60601-1-8, EN 62366.
Certified by CSQ: CERTIFICATES Nº 9120.MDIB, Nº 9191.MDI2, Nº 9124.MIBE.
Scope: design, manufacturing, marketing and technical assistance of hospital beds and chairs. Marketing of hospital furniture.