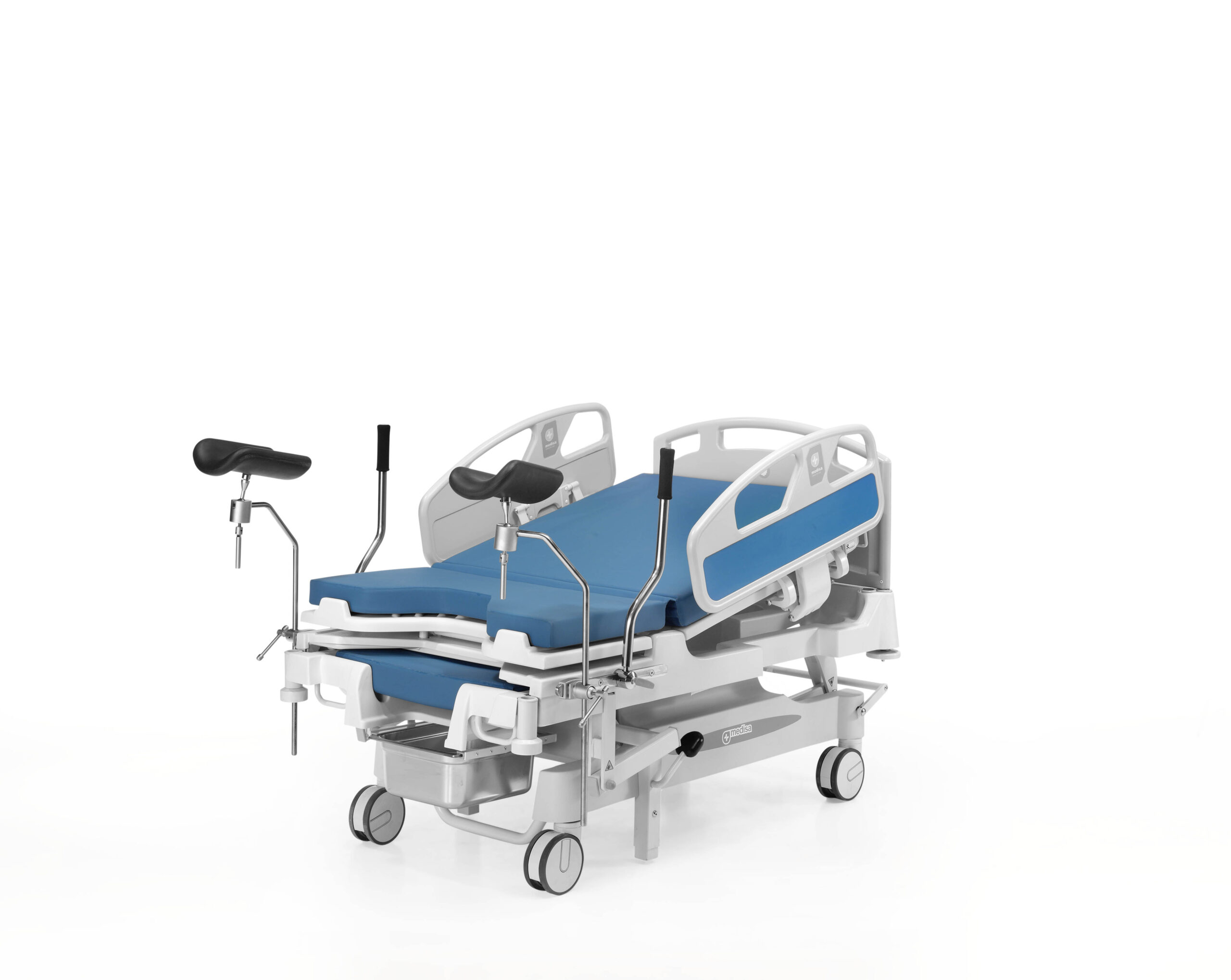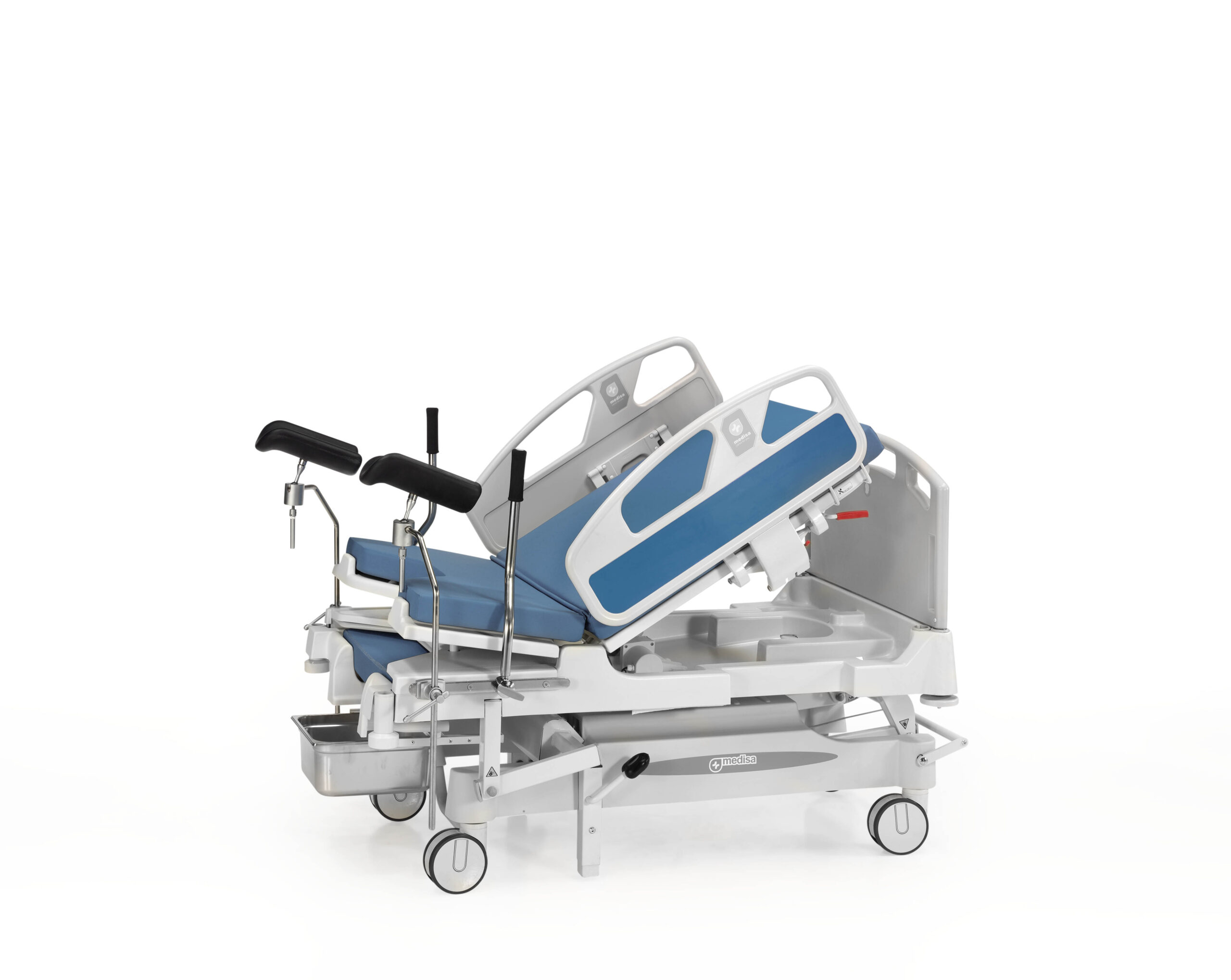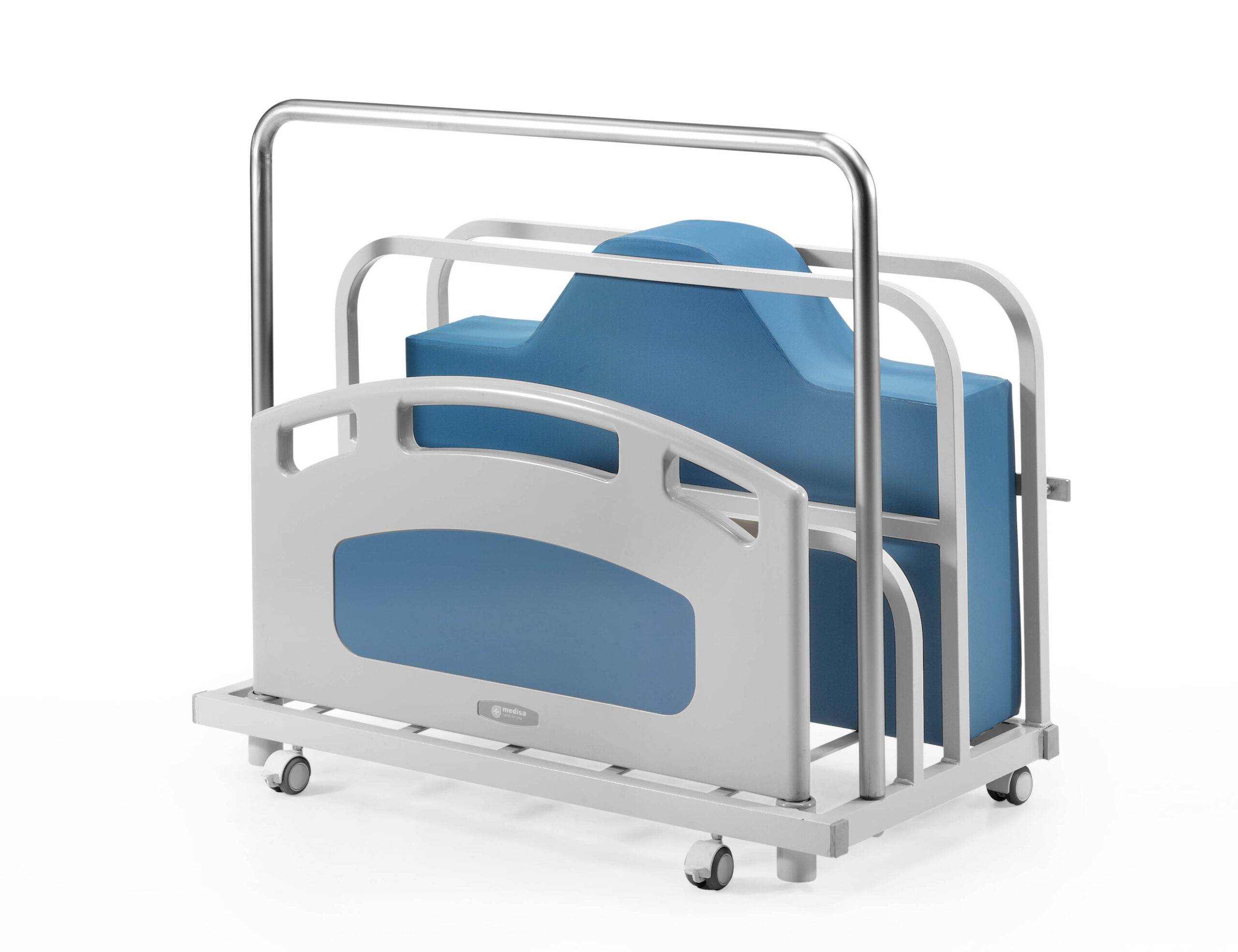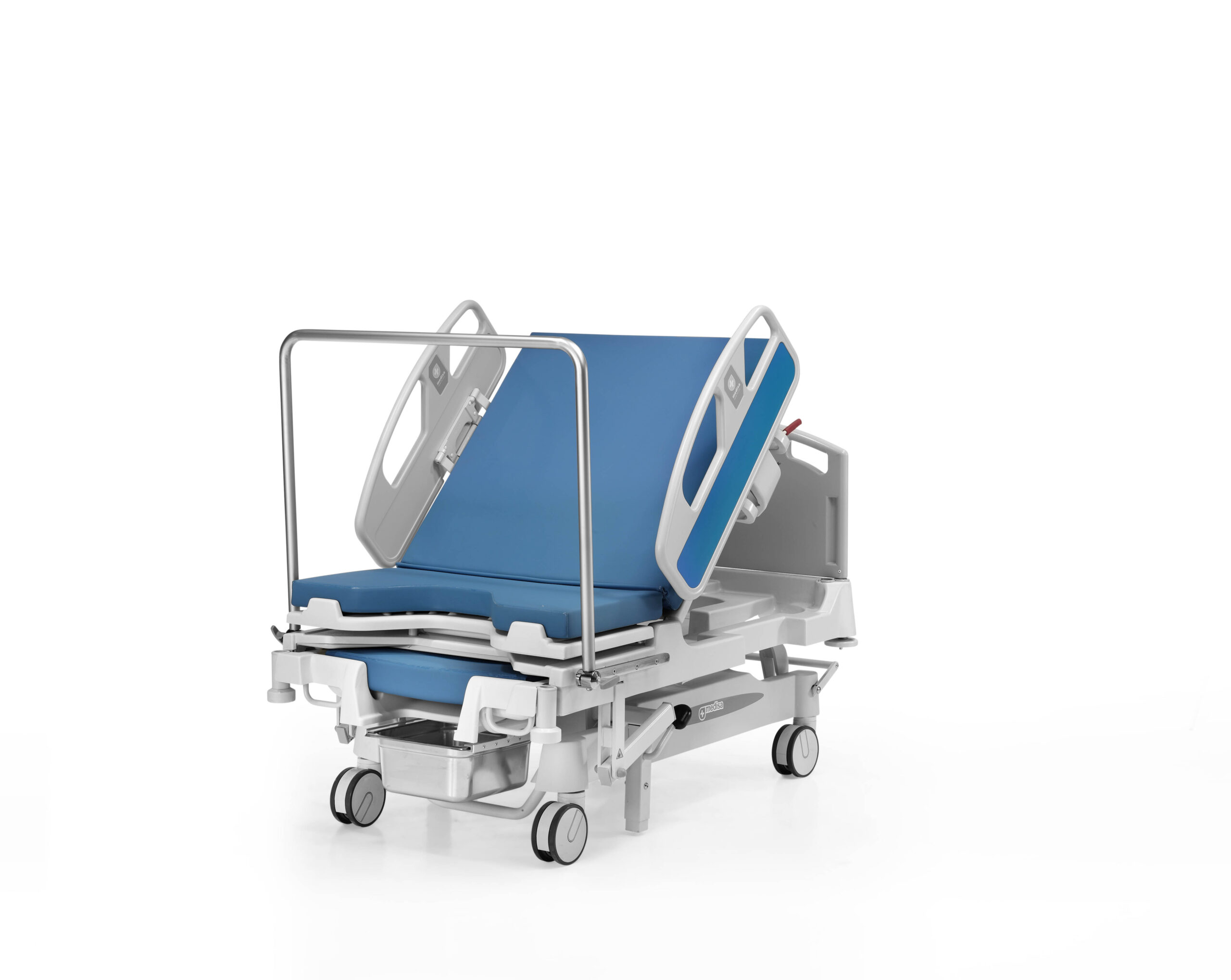 Hospital Furniture
Óptima
The Óptima delivery bed offers individual comfort and care thanks to its numerous functions
Characteristics
Structure made of steel tube with epoxy coating
Headboard and footboard fixing system, without the need for tools
Side arches, which prevent movement of the mattress
Lifting systems supported by compasses that provide great stability in any position and allow a load of up to 230 kg
Bumpers on each corner of the bed
Independent and removable modules made of ABS
100% useful surface
Adjustment of the height and joints of the bed base planes using low-voltage electric motors, complying with EN 60601-1 regulations.
Height elevation from 560 mm to 960 mm by electric drive
Trendelenburg +-16º
Activation of the pelvic area electrically 17º
Set of independent siderails made of ABS that facilitates the incorporation of the user as a support point
Centralized and servo-directed braking system. Ø150mm double band wheels
Manual keypad with easy-to-read and easy-to-use pictograms
Bed function override device
Includes battery
Thermoplastic lower fairing that protects the bed mechanisms and makes cleaning easier
Anti-collapse system in the lifting actuators in case of failure
Anti-pinch system with automatic engine stop when an obstacle is detected
Backrest section emergency release system that allows rapid lowering of the plane in case of emergency, battery failure or power failure
Technical file
Technical data
Total external lenght: 2120 mm
Chair position lenght: 1645 mm
Width including siderails: 1030 mm
Mattress base width: 890 mm
Height from floor to seat: 560-960 mm
Backrest tilt: 70º
Seat sectino tilt: 17º
Trendelemburg: 16º
Maximum weight load: 230 kg
Electrical characteristics
Power supply: 230V 50 Hz
Maximum consumption: 1,6A, 370 Volt
Protection indicator: IP 5A
Protection class: Class I
Protection degree against discharge: B Type
Accessories
Included
Set of mattress
Leg supports
Grips
Labor rain
Basin
Optional
Trolley for accessories
Feet supports
IV Pole
Battery
Nurse panel
Normative
All products manufactured by MEDISA comply with directive 2007/47/EEC on medical devices (Annex I and Annex VII).
In the same way, all its processes have been evaluated and certified according to the requirements of the UNE-EN ISO 9001:2015 Quality Management standard, the UNE-EN ISO 14001:2015 Environmental Management standard and the UNE-ENE ISO 13485 standard. :2016 Quality Management of health products.
MEDISA products are subject to regulations EN-ISO 14971, EN-ISO 15223-1, EN-ISO 13485, EN 60601-1, EN 60601-1-2, EN 60601-2-52, EN 60601-1-6 , EN 60601-1-8, EN 62366.
Certified by CSQ: CERTIFICATES Nº 9120.MDIB, Nº 9191.MDI2, Nº 9124.MIBE.
Scope: design, manufacturing, marketing and technical assistance of hospital beds and chairs. Marketing of hospital furniture.