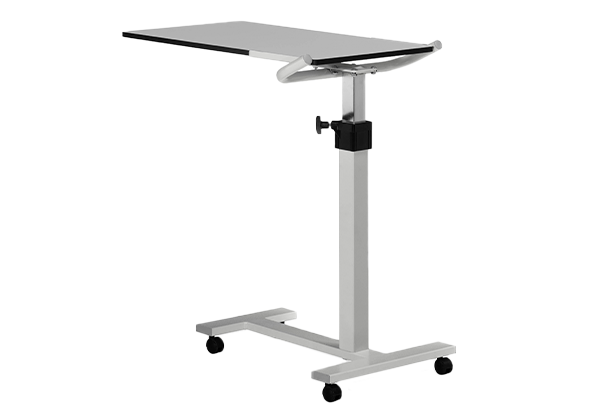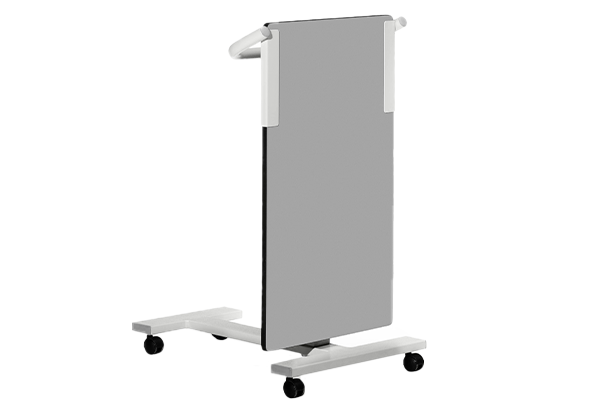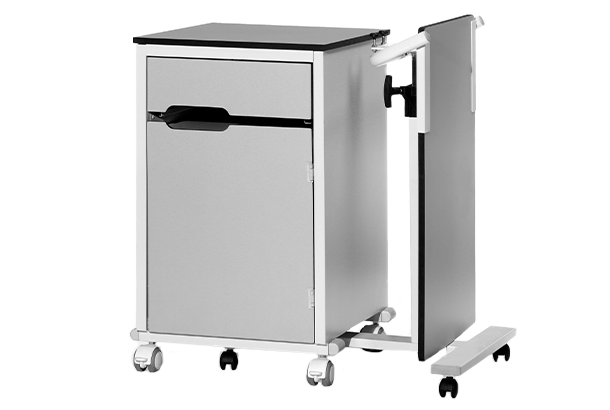 Hospital Furniture
Overbed MB0355TRAY
Its purpose, as a room-bedroom lectern, is to help eating, writing or reading for patients
Characteristics
Epoxy coated steel tube structure
Lectern built in HPL board
Height from 70 cm to 98.5 cm manually adjustable (spring assisted)
Flippable
Lectern mounted on a metal frame with four pivotable wheels, two with 50 mm diameter brakes.
Great stability
Technical File
Technical Data
Upper dimension: 770 x 460 mm
Overbed dimensión: 720 x 400 mm
Height elevation: 700-985 mm
Accessories
Normative
All products manufactured by MEDISA comply with directive 2007/47/CEE on medical devices (Annex I and Annex VII).
In the same way, all its processes have been evaluated and certified according to the requirements of the UNE-EN ISO 9001:2015 Quality Management standard, the UNE-EN ISO 14001:2015 Environmental Management standard and the UNE-ENE ISO 13485 standard. :2016 Quality Management of medical devices.
MEDISA products are subject to the standards EN-ISO 14971, EN-ISO 15223-1, EN-ISO 13485, EN 60601-1, EN 60601-1-2, EN 60601-2-52, EN 60601-1-6 , EN 60601-1-8, EN 62366.
Certified by CSQ: CERTIFICATES Nº 9120.MDIB, Nº 9191.MDI2, Nº 9124.MIBE.
Scope: design, manufacturing, marketing and technical assistance of hospital beds and chairs. Marketing of hospital furniture.